So I did a post about trends in 2013. thought I'd modify them to predict next years trends.
1. current trend that will continue next year: crop top with high-waisted something. 90s trends are going to continue and I feel this look can be dressed up (to the office, etc) and down (streetwear).
lol never DID do this outfit post
2. Goth trend. I think nu-goth will win over pastel goth
3. trend that will die next year: printed leggings. looking at you, black milk. I think the social media that made these so popular is choking these fads. With cheaper brands doing these too, it's completely oversaturated.
i still love these leggings
especially:
4. trending accessories:
"sets" of earrings that match--this is a continuation of the earring+cuff trend, after everyone realizes that cuffs are damn uncomfortable to wear.
"fake" "gauges," or, earrings where the backs are incorporated into the design
nastygal.com
5. accessories that will decline in popularity:
knuckle rings, 2 or 4-finger rings, rings with chains, full-finger rings. I'm actually not too sure about this. The nail art thing seems to be dying, but 1) these are awesome and 2) hands are perfect for blogging. Seriously. Your hands are always photo-ready. they never look stupid, never need makeup. also you can take pictures without the use of a tripod.
ear cuffs: these are usually painful to wear and a pain in the ass. though I love the earring and chain look so much. but I haven't worn any of the ones I have, cause cuffs hurt my ears. maybe it's just me. do they hurt yours?
actually this ankh is awesome. damn you tumblr.
6. hair trend: Hair accessories
Hair accessories have been kind of absent from the trends for the past few years. I'd like to see more unusual hair accessories come out of the woodwork. I think we will see more of this since people are posting pictures of light-colored hair and, well, you can now actually see hair accessories.
a love aesthetics DIY. Yeah I wish it was sold somewhere.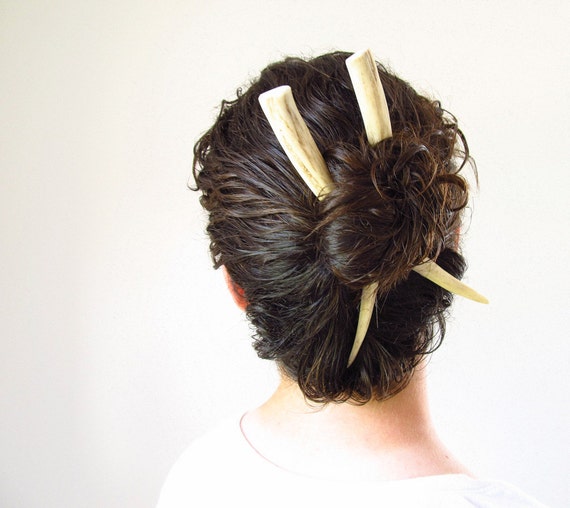 I've got a post on hair sticks in the works right now.
Wait what was I talking about? last year we had the Statue-of-Liberty headbands and flower crowns. Well, next year there'll be better accessories.
7. hair trend still going strong from 2013: light hair colors. White, pastels
8: goth symbol of next year:
Moons. You know it's already starting. Moons are awesome and easy for DIYs. Also, they're a simple geometric shape, which goes with everything.
9. new accessory that never existed before (in a mainstream way): Fake piercings. Givenchy did the fake septum and Maison Martin Margiela did the fake bridge, but I'd like to see more designers doing this in a more wearable way
Givenchy
maison martin margiela
ALSO, I'm NOT talking about this
11. color of the year: still white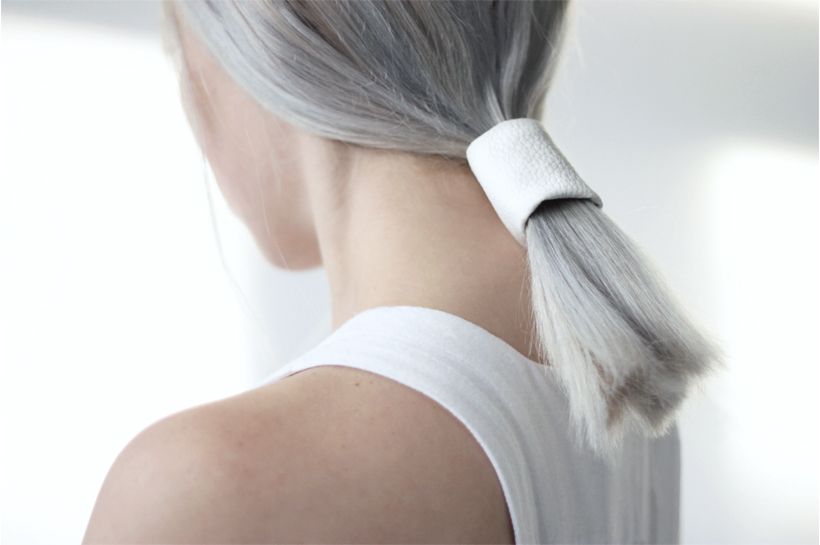 13. beauty item of the year: lipstick. I think we're going back to the lipstick of 2 years ago. paired of course with styled eyebrows. just a hunch.
my lipstick reviews here
14. Shoe trend: cutaway boots. I feel like this trend started way too late in autumn and we didn't get a chance to wear it before the cold hit.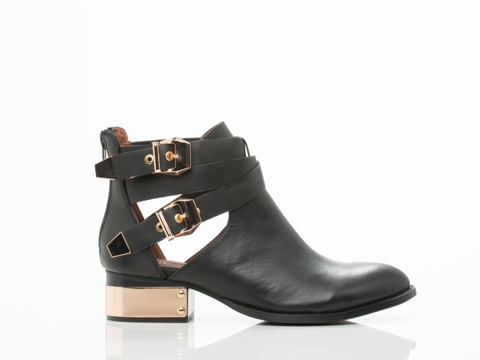 15: body mod of next year: septum. I got mine done this year and it's kind of the perfect piercing if you've already got everything else done. Looks great with glasses too. Maybe it's just because I'm noticing it now, but it seems like everyone is getting this done now.
Agree? Disagree? let me know in the comments! Also, would love it if you guys posted about trend predictions for next year too! I love these end-of-year posts.